We will build a "turn-key" photovoltaic power station for you.
Since 2009 we have built 26 photovoltaic power stations in the Czech Republic, Bulgaria and Ukraine with a total installed capacity of 45 MWp, where we installed 200,000 photovoltaic panels on our original structures with a total length of 77 km over 250 acres, which passed very demanding tests by ČEZ (Vranovská Ves 16 MWp PV power station).
We implemented complete electrical installations at photovoltaic power stations worth EUR 350 million with a total installed capacity of 95 MWp, where we connected 465,000 photovoltaic panels on 570 acres, dug 200 km of ditches and laid 1,500 km of cables.
Vranovská Ves (CZ) 16 MWp photovoltaic power station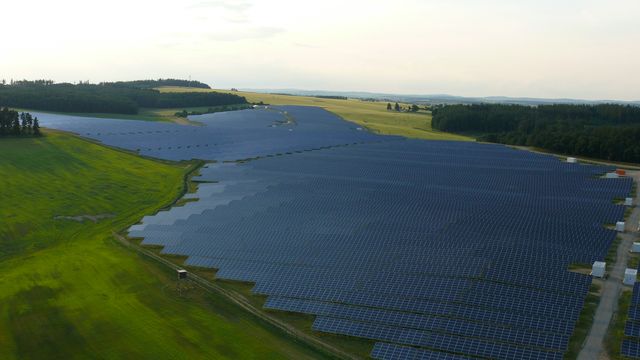 Implementation period of 130 days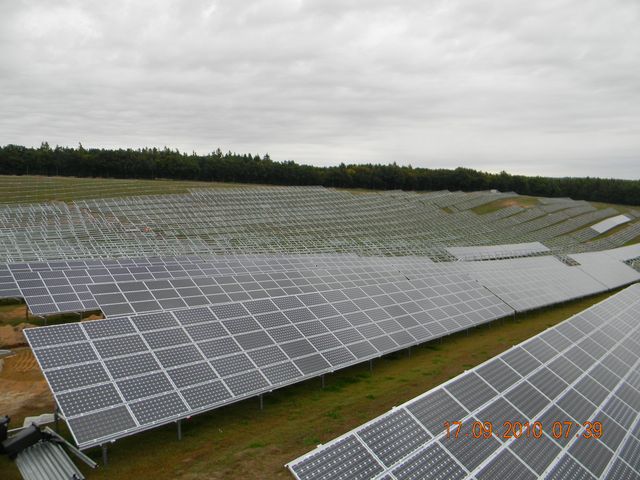 1,100 tonnes of structures
Up to 200 workers on site
Jeníkov (CZ) 5MWp
Vidov (CZ) 1MWp
Bojkovice (CZ) 1MWp
We installed the load-bearing structures into concrete surface strips.
Sliven (BG) 3MWp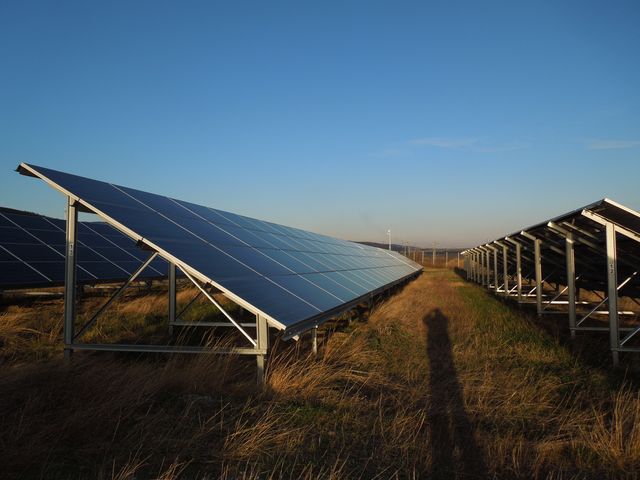 Karlovo (BG) 1MWp
Kachovka (UA) 1MWp
Balakli (BG) 4MWp
Pančevo (BG) 2MWp
Ševětín (CZ) 30MWp
Chrudichromy I. a II. etapa (CZ) 10MWp
Gorgast (DE) 0,75MWp
Malevo (BG) 1MWp
Roof installations
In 2009 we installed the first 5,000 photovoltaic panels on flat roofs of factory buildings using our in-house load-bearing structures, which are anchored through the roof deck into the load-bearing elements of the building.
In total, as of today we have built 11 photovoltaic power stations on building roofs with a total installed capacity of 4.4 MWp.
Photovoltaic power stations on factory buildings in Brno and Jihlava (CZ)